One of the main aims of the EUL (Empowering Underground Laboratories Network Usage) project is to test and develop the EUL Innovation platform and to make the tool into a more user-friendly and more purposeful direction for the potential customers and the underground laboratory managers to use. To achieve it WP2 team with its leader Jose Garcia de Real organized interactive workshops to gather ideas on how to make it possible.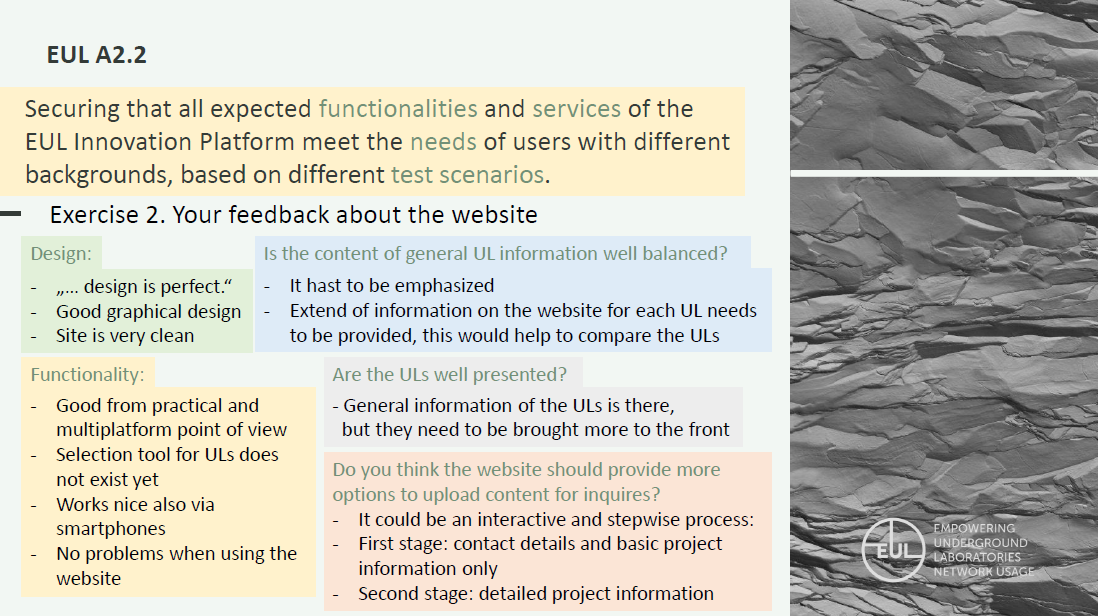 The objectives of the workshops were to develop the best practice strategy for services offered by the EUL network and to prepare for the implementation of 7 test scenarios in the EUL's homepage on how well the network get to the potential customer segments. During workshops feedback about the website and suggestions for improvement have been collected.
As the first two workshops revealed compelling and beneficial suggestions and remarks, the first improvements are on the way.
Save the date for the next workshop on Tuesday, 14th September at 1 PM CEST (2 PM EEST) online EUL_TUBAF (tu-freiberg.de)
Your participation and contribution are highly appreciated!