On January 17th -18th the Baltic Sea Underground Innovation Network (BSUIN) project team was visiting Hagerbach Test Gallery in Switzerland. It was a benchmarking visit with a purpose to compare the situation and potential of the entire BSUIN network and the existing underground facilities at Hagerbach Test Gallery.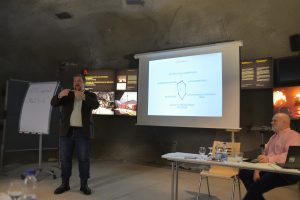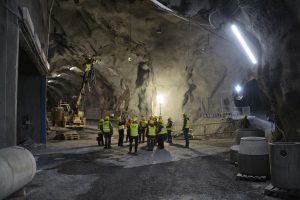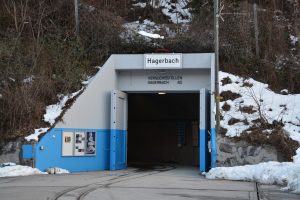 Hagerbach Test Gallery with the numerous underground tunnels, caverns, experimental fields, laboratories and seminar rooms offers a perfect base for research, development, testing, real scale trials, as well as all kinds of events. It is a wonderful and unique constellation world-wide with specialists from all over the world are using our infrastructure as research laboratory and training camp. They work on their own developments as well as upon customers` demand and in cooperation with enterprises, associations and research institutes. In parallel, they also have acquired broad knowledge through collaboration with Swiss national, European and other international research projects.
"After visiting such highly developed underground facilities area now it is much more clear in what direction we can develop core activities of BSUIN by incorporating best practices of Hagerbach Test Gallery" says Taurimas Valys, one of BSUIN team members.
BSUIN project team now have many new ideas for additional cooperation, and it must be noted that some particular ideas might be creatively implemented inside BSUIN and this new knowledge will definitely enhance the quality of project Underground Laboratories mutual services in the nearest future. For example, BSUIN team are considering particular collaboration activities with the Swiss Center of Applied Underground Technologies (SCAUT) which bundles competences and technologies of the Gotthard Basis tunnel as well as of other innovative underground projects. In this way SCAUT is the first centre of competence world-wide to be able to provide various applications in underground space use. The Hagerbach Test Gallery is founding member and partner from the very beginning. Also it was very useful how they adopt its infrastructure for placing big events (up to 500 people), attract global market players to use their infrastructure for their various researches et al.
"It was very interesting to see the daily routine of Hagerbach Test Gallery in practice and consider overall synergies in the future (including some pilot project initiatives in a short-term period). Plus, we had fruitful discussions and workshops with local professionals and BSUIN experts. In parallel, during this time we presented and updated our data collection progress reports and discussed all coming activities related with BSUIN mid-term agenda" says Taurimas Valys, one of BSUIN team members.