Postmining use of underground mines – safety, sustainability, social acceptance & economy
29th September 2020 | 9 AM (EET)
The Baltic Sea region hosts numerous underground facilities, laboratories (Uls) and test-sites. The Baltic Sea Underground Innovation Network (BSUIN) involves six such facilities, all unique in their characteristics and operational settings. BSUIN project concentrates on the making the Uls more accessible for current and new users,  helping the Uls to understand their infrastructural challenges and possibilities, and through joint marketing to attract a broader spectrum of users into their facilities.
The underground laboratories in the project are  Callio Lab (Pyhäjärvi Finland), ÄSPÖ Hard Rock Laboratory (Oskarshamn, Sweden), Ruskela Mining Park (Ruskeala, Russia), Educational and research mine Reiche Zeche (Freiberg, Germany), Underground Low Background Laboratory of the Khlopin Radium Institute (St.Petersburg, Russia) and the Conceptual Lab development co-ordinated by KGHM Cuprum R&D centre (Poland).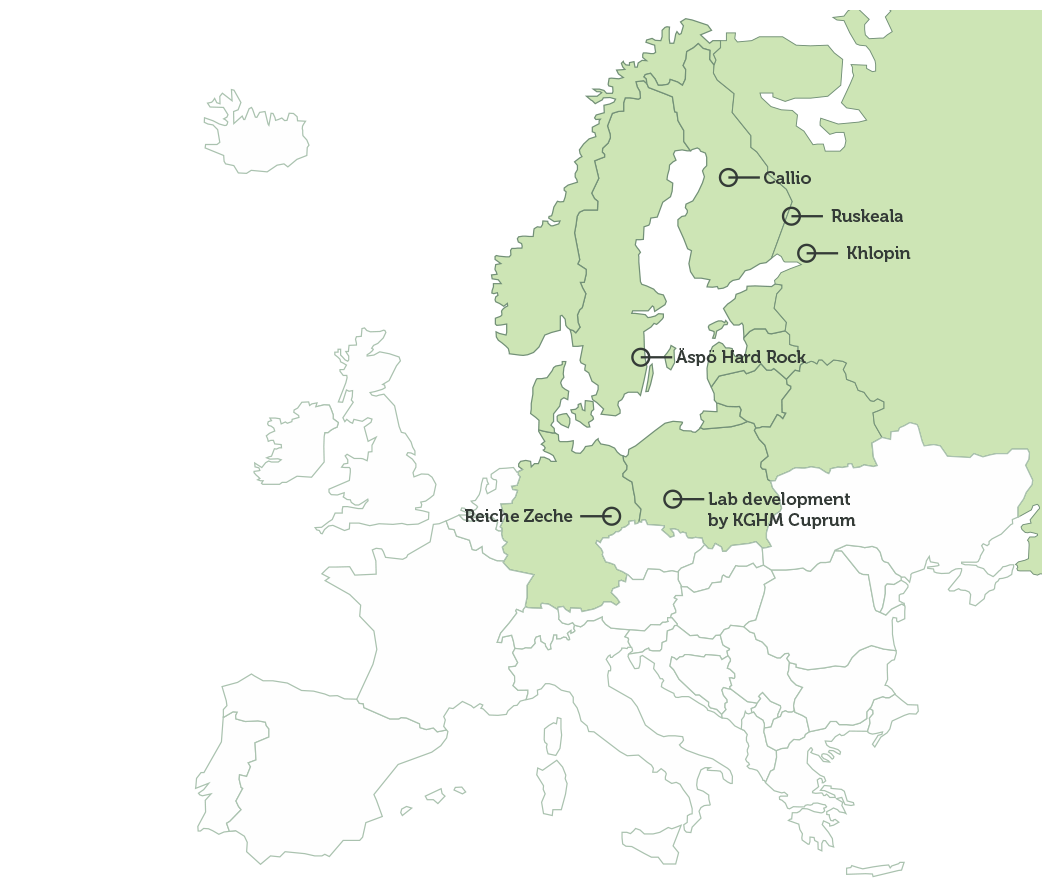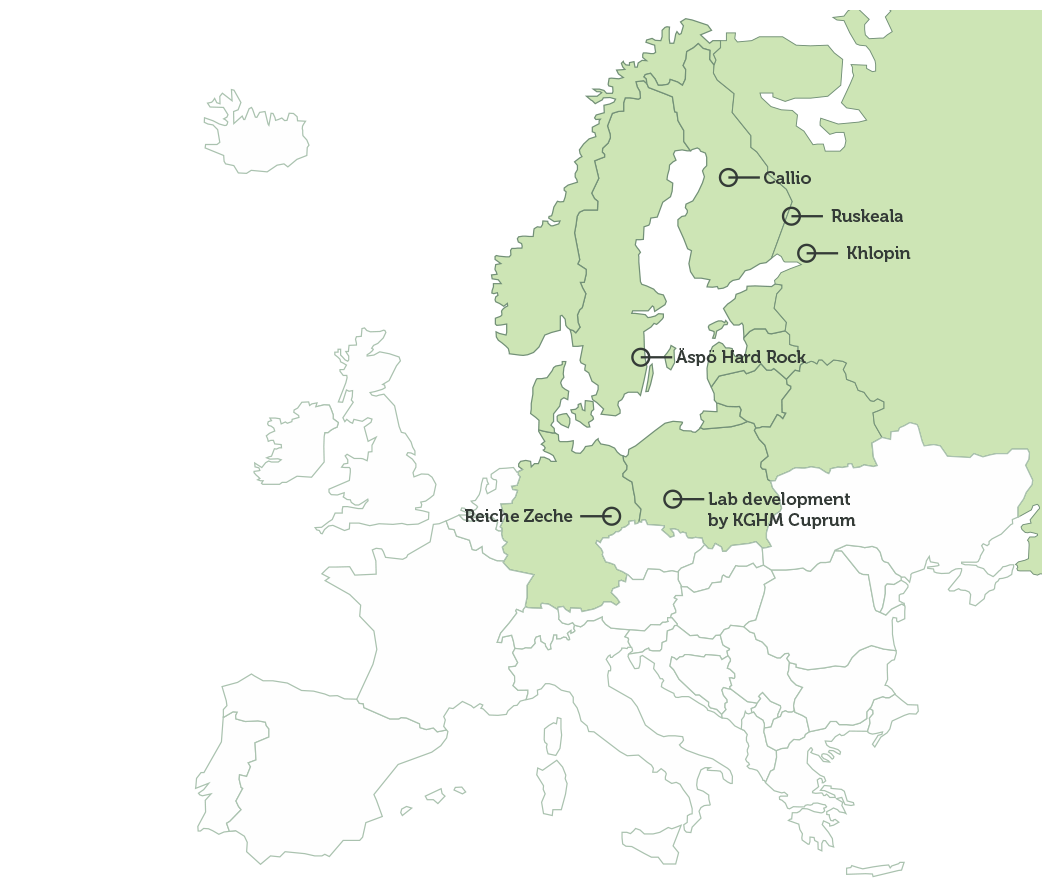 The topics of this webinar cover the key outcomes and recommendations for underground laboratories in general and best practices how the facilities can act as hubs for innovation and business incubators. As most of the Uls are located in active- postmining phase mines, the guest talks are concentrating on the possibilities of ULs, user cases and the future of ULs and the BSUIN network.
The webinar is hosted by the BSUIN project leader Mr Jari Joutsenvaara. The online platform for the webinar is hosted by FLIK.
Programme
29th September 2020 | 9 AM (EET)
8.30 Online platform opens
9.00 Opening words, Prof. Matti Muhos, Director of Kerttu Saalasti Institute, University of Oulu
9.05 Greetings from the Finnish Ministry of Economy and Industry
9.20 Hagerbach Test Gallery – 50 years of innovative actions, CEO Michael Kompatcher
9.40 Mine re-use and utilizing of post-mining infrastructures, Prof. Michael Hitch Tallinn Technical University
10.00 The EIT RM perspective and process support possibilities for mine closure and postmining use of underground mines, CEO Olli Salmi, Head of Office, EIT Raw Materials Baltic Sea Region
10.20 Refreshment break & UL videos
10.30 BSUIN results
Interreg Baltic Sea Region program –  Charis-Ariadni Loupasi, Project Officer, Interreg BSR office
Baltic Sea Underground Innovation Network, BSUIN – Project leader, Jari Joutsenvaara, Kerttu Saalasti Institute, University of Oulu
The BSUIN project, the rationale behind the project, and the key outcomes.
Re-use possibilities & potential worldwide customers – Adjunct Prof. Ossi Kotavaara, Research Director in Regional Excellence, University of Oulu
Underground laboratories come in many shapes and sizes, and so do their customers. Part of the BSUIN has been to identify the different user segments and market possibilities for the underground laboratories around the Baltic Sea Regions.
Service design & customer at the Underground Laboratories –  Päivi Aro, Principal Lecturer, Oulu University of Applied Sciences
In the Baltic Sea region the underground labs have been used mostly for scientific research purposes, e.g. physics. Now the same infrastructure, facilities and the underground related expertise will be used for also business purposes, e.g. SMEs' innovation work.
Risk management at Underground Laboratories, Krzysztof Fulawka, Specialist MSc. Min. Eng., KGHM Cuprum
Risk identification and mitigation are key items in successful and safe operations. In underground facilities, the risks can vary from the geological to activity-based.
Discussion 10 min
11.20 Re-user aspects of underground laboratories and sites
Äspö Hard Rock Laboratory, Oskarshamn, Sweden, Mats Ohlsson, Plant manager and Coordinator external relations
Äspö Hard Rock Laboratory (Äspö HRL) is a research facility where much of the research about the Swedish final repository for spent nuclear fuel is taking place. Swedish Nuclear Fuel and Waste Management Co (SKB) owns the Äspö HR
The Helmholtz Centre Potsdam – GFZ German Research Centre for Geosciences, Dr. Rudiger Giese, Group Leader
GFZ is both a user underground laboratories and now also a host of an underground laboratory. The GFZ-Underground-Lab in the research and education mine "Reiche Zeche" in Freiberg offers the possibility to run series of experiments to develop underground applications
Experimental mine Barbara,  Robert Hildebrandt, PhD Eng., Head of Department, and Weronika Pojoy, MSc.
The Experimental Mine "Barbara" in Mikołów is the only research and scientific post in Poland and in Europe, with an experimental range for testing devices, equipment, materials and procedures in real underground conditions. The Experimental Mine "Barbara" has worked from 1925 protecting the safety in mining, as well as in other industries. It has also performed certification tests as the Notified Body the Central Mining Institute for the following directives: 2013/29/EU, 2014/28/EU and 2014/34/EU.
University of Oulu, Oulu Mining School, Prof. Saija Luukkanen, Director, Oulu Mining School
The OMS-led EIT RM -funded MINETRAIN project is combining the economic study and implementation of Pyhäsalmi mine as an open education and research centre. The project develops training programmes for people working in mining and related disciplines using the real mining environment and facilities through Pyhäsalmi mine/ Callio cooperation.
Discussion 10 min
11.50 Future aspects
Callio – Mine for Business, Program manager Sakari Nokela
The Pyhäsalmi Mine, located in the town of Pyhäjärvi, Finland, is one of the deepest known mines in Europe reaching 1,445 metres underground. As mining will end, a globally unique multidisciplinary operating environment, Callio, will emerge. The mine and the surrounding brownfield area offer a diverse range of opportunities for success for new and innovative projects and established operators seeking new horizons alike.
NORMET inc. Director Underground Process Excellence Panu Oikkonen
Normet is a fast-growing and innovative company with a mission to lead the transformation into a more digital and sustainable tomorrow. Within underground mining and tunneling, they have amassed process expertise in over thousands of projects all over the world. Normet is also one of the users of Callio- Mine for Business.
The Ministry of Economic Affairs and Employment, Senior Advisor Riikka Aaltonen
The forthcoming mining law and the possibilities for postmining use of underground mines
EUL – European Underground Laboratories Association, On behalf of BSUIN consortium, TU Bergakademie Freiberg, Toni Müller
BSUIN activities do not end here. As part of the BSUIN activities was to create a platform to continue the well-started cooperation and bring the underground laboratories in Europe together.
12.30 Closing