Forum Strategov 2019 took place in St. Petersburg on 28.-29. of October 2019. In this event, separate part has been dedicated to the Baltic Sea region projects, seminar dialogue "The Baltic Sea Region: Russia-EU Transnational Cooperation Results and Perspectives" where Baltic Sea Underground Innovation Network (BSUIN) project was one of the examples of EU & Russia collaboration.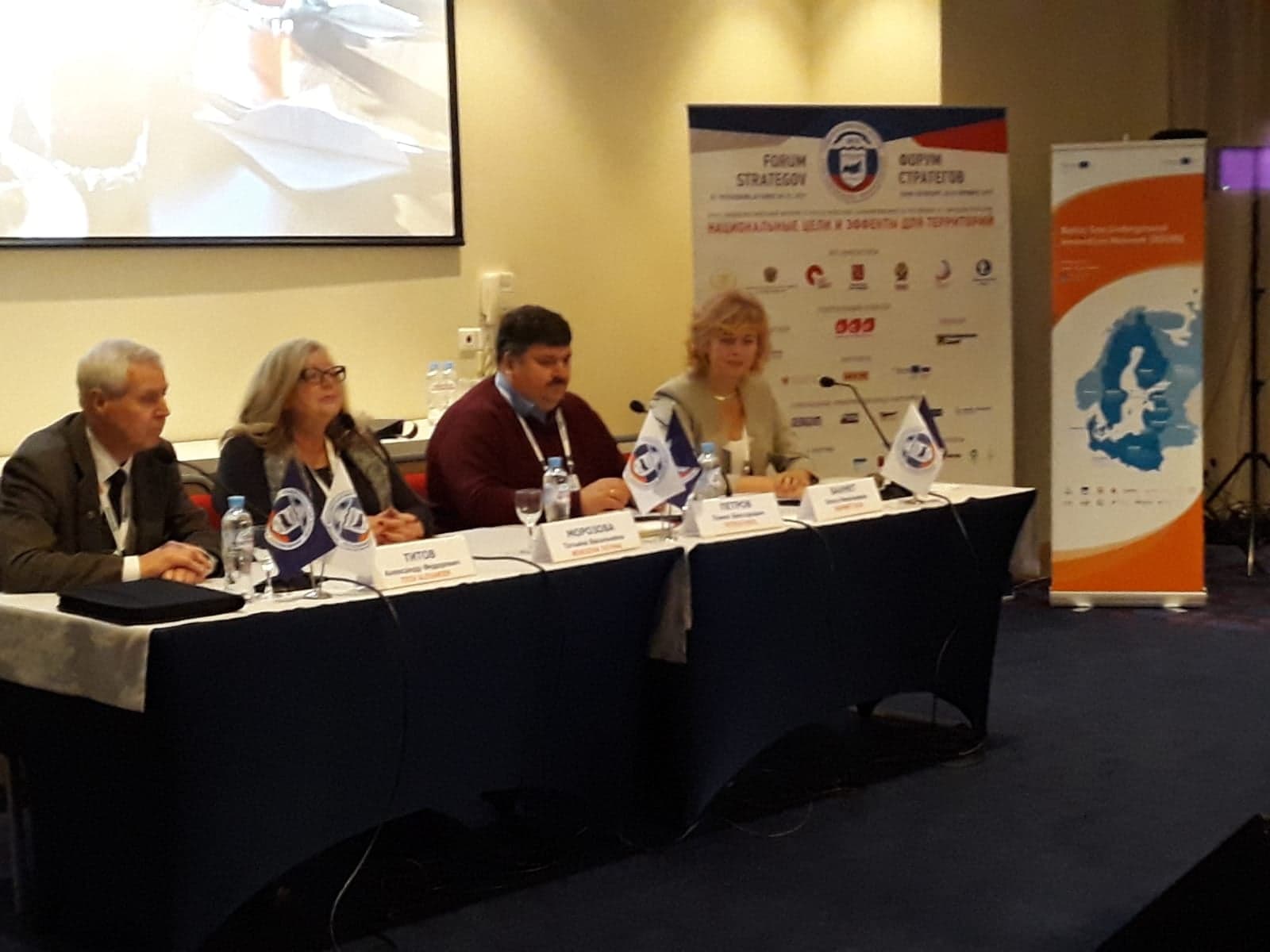 Russia has joined the Interreg Baltic Sea Region Programme collaboration during the year 2018. Over 40 projects have Russian partners.
Kirill Shekov from the Karelian Research Center and Eija-Riitta Niinikoski from the University of Oulu, Kerttu Saalasti Institute told about the Baltic Sea Underground Innovation Network (BSUIN) project.
"There are many underground facilities that are under-utilized. The BSUIN project aims to make them more accessible for innovation, business development, and science", Eija-Riitta Niinikoski told.
As Kirill Shekov described, Ruskeala Mining Park is a great example of this, because the former marble mine is now a very attractive tourist site.
As Eija-Riitta Niinikoski states, "By various characterization processes and business model development, we want to improve the information about underground laboratories and their future possibilities as well as to achieve a long-lasting network for peer-support for underground laboratories". And as Kirill Shhekov added, "one of the on-going tasks is to develop common standards and approaches to solving legal, organizational, operational and technical problems of underground structures. We all hope that BSUIN project implementation will help the community of scientists to justify the importance and the significance of scientific and practical work performed in the underground structures".
The event was part of the XVIII Annual Strategic Planning Leaders Forum of the Regions and Cities of Russia.
More information about the Forum Strategov: https://forumstrategov.ru/